Kiadis acquires CytoSen for synergistic immunology portfolio
Biotechnology | Finance | Research
CytoSen Therapeutics develops NK-cell therapy, which complements Kiadis' T-cell therapy portfolio
Kiadis Pharma, a clinical-stage biopharma company, has entered a definitive agreement to acquire US-based CytoSen Therapeutics subject to Kiadis' shareholder approval and customary closing conditions.
Privately held CytoSen has developed a proprietary natural killer (NK)-cell platform to enable NK-cell therapy with broad anti-cancer potential. NK-cells are emerging as another type of cell therapy, next to the traditional T-cell therapy that Kiadis boasts.
CytoSen was founded on technology exclusively licensed from the University of Central Florida (UCF) and further developed at Nationwide Children's Hospital (NCH).
At closing, CytoSen shareholders will receive upfront consideration of 1.94 million shares of Kiadis stock. In addition, CytoSen shareholders are eligible to receive potential future consideration of up to 5.82 million additional shares of Kiadis stock upon the achievement of six clinical development and regulatory milestones, with the final milestone being first FDA approval of an NK-cell product based on CytoSen's technology.
Following the transaction, Dr Carl June, a pioneer in the development of CAR T-cell therapy and current scientific advisor to CytoSen, will join Kiadis' Scientific Advisory Board.
Synergies
The transaction creates a cell-based cancer immunotherapy company. The combined company has a complementary development pipeline focused on improving outcomes for patients undergoing hematopoietic stem cell transplants (HSCT).
Kiadis' lead T-cell product ATIR101 is in EU registration and a global Phase 3 clinical trial.
CytoSen's lead NK-cell product candidate, CSDT002-NK, building on promising clinical proof-of-concept studies in 25 patients carried out at MD Anderson Cancer Center, is expected to enter the clinic in the US in 2020.
The combination of proprietary and synergistic NK-cell and T-cell therapy platforms has wider implications for HSCT and enables Kiadis to create a pipeline with novel cancer treatments.
Arthur Lahr, CEO of Kiadis commented: " This transaction will transform Kiadis into a unique company with two synergistic proprietary cell-based immunotherapy platforms and the opportunity to create a pipeline of innovative treatments for cancer patients."
NK-cells
NK-cells are one of the body's first lines of immunological defence with an innate ability to rapidly and selectively destroy abnormal cells, such as cancer or virally-infected cells.
Advancing research into the biology of NK-cells, as well as emerging early-stage clinical evidence, has increasingly shown that NK-cell immunotherapy has the potential to be at the forefront of cancer immunotherapy.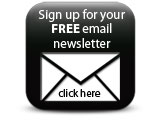 CytoSen's patented nanoparticle processing technology enables improved ex vivo expansion and activation of NK-cells supporting multiple high dose infusions with potent anti-cancer cytotoxicity.
Companies