Kieran Murphy to head GE Healthcare
Biotechnology | Equipment | Research | Regulatory
Succeeds retiring Peter Ehrenheim as president and ceo on 1 April
GE Healthcare, a division of General Electric, will promote Kieran Murphy to Life Sciences president and chief executive on 1 April.

Murphy will succeed Peter Ehrenheim, who will retire after 28 years with GE after a transition period on 31 July.

Murphy is currently GE Healthcare's head of Global Commercial Operations, Life Sciences.

Kieran Murphy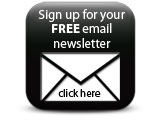 GE Healthcare president and ceo John Dineen said: 'Peter is handing over the Life Sciences business to Kieran in great shape, with record 2010 results, a strong portfolio and ambitious growth plans.'

Dineen added: 'Our Life Sciences business is a key part of GE Healthcare and its strategy. Peter has been instrumental in growing and reshaping it since taking charge in 2006. Kieran's energy, imagination and commercial focus make him ideally suited to continue driving the business forward.'

Murphy joined GE when it acquired Whatman, where he was chief executive, in 2008. Since then he has helped grow GE Healthcare's Life Sciences business, initially as commercial leader for EMEA and Asia, and then in his current role.

With more than 20 years' commercial experience in the life sciences sector, Murphy began his pharma career with Janssen Pharmaceutical, a division of J&J. Following this with roles at Mallinckrodt and veterinary medicines business Vericore, Murphy has also been ceo of Adprotech, Innovata and the vaccines division of Novartis.


Companies