Kloeckner Pentaplast adds films for blister packaging
The films are ideal for solid oral-dose packaging, OTC, generics, samples and nutraceuticals. Wider thermal windows facilitates ease of use on existing processing lines.
Kloeckner Pentaplast kpVantage polyester films for pharmaceutical blister packs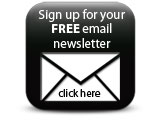 Kloeckner Pentaplast Group has added Pentapharm kpVantage polyester films for pharmaceutical blister packaging to its portfolio. The films can be processed on existing equipment, maintaining all critical package components, without needing to change tooling, lidding, or package design.

Pentapharm kpVantage films can be used as mono films for pharmaceuticals requiring low moisture barrier or integrated into barrier structures for products that need more protection from moisture and air. They are said to be ideal for solid oral-dose packaging, ethical drugs, OTC, generics, samples, veterinary medicine and nutraceuticals.

The films offer a wide forming window and form at lower temperatures. In addition, they punch and perforate cleanly and lie flat for improved performance on filling stations. The company says they also have enhanced tensile properties for superior toughness and provide brilliant clarity and superior optical and surface qualities.

There is a choice of ACLAR, PVdC, or ACLAR/PVdC structures to meet all moisture and oxygen barrier film needs.

Kloeckner Pentaplast is a global producer of rigid polyester films for pharmaceutical, medical device, food, electronics, and general-purpose thermoform packaging, as well as printing and specialist applications. Founded in 1965 in Montabaur, Germany, the company now has 19 plants in 11 countries.


Companies