KriGen Pharmaceuticals plans first US manufacturing site
The Indian company will manufacture medical IV bags and liquid injectables at its new $7m facility in Lillington, NC
At the announcement on Wednesday were KriGen CFO Dhruvkumar Patel (centre left) and KriGen CEO Varshal Patel (centre right)
Governor Roy Cooper has announced that KriGen Pharmaceuticals has selected Harnett County for its first US manufacturing facility. The pharma company will create 100 jobs while investing US$7 million in Lillington.
A privately held Indian company, KriGen will manufacture medical IV bags and liquid injectables in its new 55,000 sqft state-of-the-art facility.
"North Carolina is a leader in life science research and development, as well as pharmaceutical manufacturing," said Governor Cooper. "With our strong workforce and room to grow, KriGen has made a great choice for its first North American manufacturing operation and we welcome the new jobs and investment to Harnett County."
"The vision of KriGen Pharmaceuticals is to improve the quality of human lives by providing affordable pharmaceutical formulations based on innovation and technology," said CFO for KriGen, Dhruvkumar Patel. "We aspire to be the best healthcare solution providers with finished product formulation solutions for generic, as well as branded, pharmaceutical companies."
The North Carolina Department of Commerce and the Economic Development Partnership of NC (EDPNC) were instrumental in supporting the company's decision to expand to the state.
A performance-based grant of $200,000 from the One North Carolina Fund will help facilitate KriGen's new operation in North Carolina.
The One NC Fund provides financial assistance to local governments to help attract economic investment and to create jobs. Companies receive no money up front and must meet job creation and capital investment targets to qualify for payment. All One NC grants require a matching grant from local governments and any award is contingent upon that condition being met.
In addition to NC Commerce and the EDPNC, other key partners in the project include the North Carolina General Assembly, North Carolina Community College System, North Carolina Biotechnology Center, Harnett County, Harnett County's Economic Development Office and the Town of Lillington.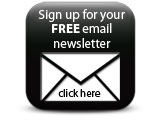 Salaries for the new jobs will vary by position but the average annual wage will be $42,570. The average annual wage in Harnett County is $33,061.
Companies