LBB Specialties enters US distribution deal with German Meggle
Through US subsidiaries LBB will distribute Meggle Excipients & Technology's excipient products to companies in the American pharmaceutical and nutraceutical industries
LBB Specialties has entered into a strategic partnership with Germany-based Meggle Excipients & Technology to distribute Meggle's excipient products to companies in the American pharmaceutical and nutraceutical industries.
Subsidiary companies, American International Chemical (AIC) and Charkit Chemical Company, will share responsibility for sales, marketing and distribution efforts for the products in the US market.
According to Jay Lang, President of Charkit Chemical, "representing Meggle is a tremendous addition for Charkit and AIC. Meggle is one of only a handful of manufacturers of pharma-grade lactose excipients in the world, and they are well known for the excellent quality of their product portfolio, including value-added excipients for direct compression and inhalation applications."
For more than seventy years, Meggle has been providing the pharmaceutical industry with a broad collection of lactose-based excipients for direct compression and granulation tabletting, powder preparations and dry powder inhalation. The company invests heavily in R&D, with the goal of making processes faster, better and more efficient.
Meggle's decision to partner with Charkit and AIC was driven by the desire to service customers in the US market as efficiently and effectively as possible.
Ruth Leinenbach, Director of BG Excipients and Technology at Meggle, said: "The industry knowledge, customer focus and broad-based capabilities offered by Charkit and AIC make them excellent partners for Meggle. The combination of our technical knowledge and the professional sales expertise of our new partners is a powerful recipe for success."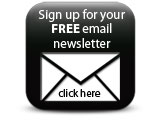 LBB is a subsidiary of LeBaronBrown Industries.