LGM Pharma acquires CDMO unit of Nexgen Pharma
Contract Manufacturing | Finance | Ingredients
The combined firm has all the capabilities to accelerate and optimise the new product pathway, from early R&D and clinical development through manufacturing, regulatory submission, commercialisation and distribution
LGM Pharma has acquired the formulation development and drug product contract manufacturing business of Nexgen Pharma. The combination brings together LGM Pharma's API sourcing, distribution and supply chain management with Nexgen Pharma's comprehensive drug product contract development and manufacturing (CDMO) services.
The combined firm, which will continue to be known as LGM Pharma, has all the capabilities needed to help pharmaceutical and biotechnology customers accelerate and optimise the new product pathway, from early R&D and clinical development through manufacturing, regulatory submission, commercialisation and distribution.
LGM Pharma globally sources and distributes quality APIs, providing clients with streamlined API supply chain management from R&D through commercialisation. LGM Pharma accesses APIs from a global network of more than 250 fully accredited CGMP manufacturing partners, optimizing API sourcing for its hundreds of customers worldwide while also providing unparalleled supply chain security and risk mitigation strategies. LGM Pharma leverages its extensive network of API suppliers to support hundreds of clients and projects in the 505(b)(2), ANDA, OTC, and compounding pharmacy markets.
Nexgen Pharma's capabilities are highly complementary to LGM Pharma's core business and expertise. Specializing in the development and manufacture of solid dose, powder, semi-solid, and liquid drugs, Nexgen has been manufacturing healthcare products with a rigorous commitment to quality and customer satisfaction for decades. It provides customers a comprehensive one-stop manufacturing solution that includes formulation development; analytical method development and process validation; ANDA / NDA regulatory support and submission; stability studies; raw material and finished product testing; and packaging and distribution.
The acquisition brings Nexgen's manufacturing and warehouse distribution facilities and employees in California and Texas to LGM
The acquisition brings Nexgen's manufacturing and warehouse distribution facilities and employees in California and Texas to LGM Pharma, along with its formulation development, laboratory, and pilot plant manufacturing employees and facilities in Colorado. In all, LGM Pharma is gaining 150 experienced employees and more than 100,000 sqft of fully equipped facilities, along with expertise in all aspects of pharmaceutical finished product development and manufacturing. The combined customer base will gain access to an expanded scope of regulatory services now available at LGM Pharma, including assisting with CMC requirements and filings and providing expert support for ANDA and NDA submissions.
"This is a transformational acquisition that allows us to greatly expand the services we provide to a substantially enlarged customer base," said Prasad Raje, CEO of LGM Pharma. "As part of our continued growth and diversification strategy LGM is committed to significant investment in both infrastructure and personnel as part of this acquisition, and with the current challenges facing the industry the timing for adding U.S.-based drug product manufacturing capacity to LGM is ideal. Our complementary pharmaceutical capabilities and shared commitment to innovation, quality, and customer service will drive a vibrant and growing business that sets new standards for leadership in the pharmaceutical sector."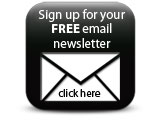 "We are proud of the pharmaceutical CDMO business our family and talented employees built over many years and are delighted the business has been acquired by LGM Pharma, which is an ideal partner to carry on our tradition of quality and service while expanding the range of capabilities and services for our respective customers," said Kyle Brown, CEO of Nexgen Pharma. "This divestiture will allow us to focus on our other healthcare segments while our pharmaceutical CDMO employees and facilities become part of a highly supportive and synergistic organisation."
Companies