LIVE FROM CPhI – Almac invests further $4m in biocatalysis business
Investment will broaden application of biocatalysis expertise
Almac is to invest a further $4m in growing its biocatalysis business. The investment will be used primarily to focus around discovery of new biocatalytic platforms that can be rapidly implemented and scaled, delivering cost effective processes to chiral intermediates.
Other areas of research will investigate hyper-activation of biocatalysts reducing enzyme loadings, as well as development of efficient and robust drivers for cofactor recycle and problems with equilibriums.
Last year Almac launched carbonyl reductase, transaminase, hydrolase, nitrilase, and nitrile hydratase enzyme screening kits. As anticipated, the business has advanced from the sale of enzyme screening kits, then to screening and optimising custom transformations, and finally to the supply of 10s then 100s of kgs of chiral intermediates.
For example, preliminary screening was carried out to demonstrate that a carbonyl reductase (CRED) bioreduction could replace a resolution for the preparation of a chiral alcohol. Having identified a CRED at small scale, Almac prepared 100g of the chiral alcohol and integrated it into the API process development programme. The next step was to manufacture 30kg for incorporation into the GMP API manufacture for Phase I clinical trials.
'The biocatalyst is now Almac's first choice for scale-up chemistry involving chirality as it provides efficient, clean and robust processes,' said Head of Biocatalysis Dr Tom Moody. 'The $4m r&d investment demonstrates Almac's continued commitment to biocatalysis, supporting further growth in our expertise and capabilities in biotechnology.'
The latest addition to the application of Almac biocatalysis expertise is for the 'clean-up' of chemical reactions. Impurities produced in multi-step processes are often difficult to remove, particularly if they are similar in structure to the desired product.
When crystallisation or partition does not provide sufficient purity, Almac has used a biocatalytic process to selectively modify impurities. The impurities are then sufficiently different in physical properties from the desired product that they can be removed using conventional separation techniques.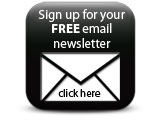 'Biocatalysis provides a mild, regio and chemoselective process to modify impurities, thus altering their physical properties to facilitate their removal,' says Moody.
Featured Companies