LIVE FROM CPhI – Nolato Cerbo develops innovative closure
Enables consumers with limited dexterity to easily open and close medicine and vitamin containers
The closure is suitable for patients with limited dexterity
Swedish company Nolato Cerbo is close to completing the development of an innovative closure that enables consumers with limited dexterity to easily open and close medicine and vitamin containers without using a potentially harmful and difficult twisting movement.
The Next Generation Cap – NX-Cap – can be easily opened and closed with just a push and a pull movement, which eliminates painful wrist movements for people with conditions such as rheumatoid arthritis. To open the container the patient presses a button in the centre of the cap, which disengages the locking mechanism and enables the lid to be pushed or lifted off. Pushing the top back onto the container causes the mechanism to self-lock.
The production version of the closure will be tamper-evident and will meet USP<671> water vapour permeability standards.
The patented NX-Cap fits the company's Cerbo Classic SC container with 42mm snap-on neck.
The company also showed another recent innovation: the RX-container that is both child resistant and user friendly, as well as being cost-effective, easy to fill and attractive on the shelf.
The RX-Container is both child-resistant and user friendly
'This is something many packaging companies have been trying to do. It is a completely new format for us, with a design protected one-module closure,' said managing director Glenn Svedberg. 'It is a good example of our focus on innovation – our targets were a packaging concept that was a child resistant, still easy to open and close, that showed clearly whether it has been opened previously and that could meet air-tightness and light transmission requirements.'
Nolato Cerbo worked with the Design and Human Factors department at Chalmers University of Technology in Gothenburg on the design.
Another innovation is the new SC Light cap for pharmaceutical containers, a resource-efficient development of the company's existing Cerbo Classic SC closure.
By working closely alongside the customer, the cap has been made more resource-efficient in terms of both the actual consumption of materials and reducing the amount of waste created during production. The SC-Light cap is now 30% lighter than the previous version, not only reducing the amount of material used, but also the energy inputs required to heat and cool the plastic raw materials.
The manufacturing flow has also been optimised. Three different machines were needed to produce the previous version of the SC cap, and changing between these machines was a time-consuming process. The SC-Light cap is manufactured in a single combined automated cell, leading to a significant reduction in throughput times.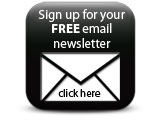 Nolato Cerbo is a specialist in the development and manufacture of plastic packaging for the pharma and food supplements sector. It has particular expertise in injection blow moulding and injection moulding technologies, and offers a complete standard range of caps and containers, as well as customised products to meet specific needs.
Companies