Label paper is suitable for cylindrical pharmaceutical products
Features low stiffness, good printability and a low-migration adhesive
HERMAlaser is suitable for cylindrical pharmaceutical products such as ampoules or syringes
German self-adhesive technology specialist HERMA has developed the HERMAlaser sheet 50 label paper for use in pharmaceutical applications in hospitals or laboratories.
The company, located in Filderstadt, near Stuttgart, says it is a lightweight and supple material that ensures the permanent, safe labelling of surfaces with small radii.
'The new material's low weight minimises the stiffness and thereby the 'restoring force' of the labels. The latter is especially noticeable when labelling delicate objects such as ampoules or syringes. But in such cases, good adhesion is essential – accidentally detached labels might have serious consequences,' says Ralf Drache, Head of Sales at HERMA.
The combination with HERMA's permanent adhesive 62Z is said to ensure optimal results.
The surface of HERMAlaser sheet 50 also offers good printability with all xerographic printing processes including desktop laser printers, copiers, and many inkjet printers.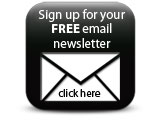 The paper can also be used for the direct labelling of blood bags which require especially reliable identification.
Companies