Laetus inaugurates the Track and Trace Academy
Laetus can look back at 40 years of success in the development and production of inspection solutions – four decades that have made the Alsbach-based company one of the leading experts for integrated solutions for quality assurance
Laetus can look back at 40 years of success in the development and production of inspection solutions – four decades that have made the Alsbach-based company one of the leading experts for integrated solutions for quality assurance. These are excellent prerequisites for satisfying increased market demands for protecting brand-related authenticity and current regulatory challenges posed by the pharmaceutical industry. The Track & Trace Academy, launched by Laetus in October 2014, is a competence centre for training, knowledge creation and exchange focusing on the subject of counterfeit protection, which remains unique in terms of its orientation, independent of sectors and manufacturers.
The industry is facing considerable implementation pressure due to the significant increase in product counterfeiting around the world. However, the motivations of individual industry sectors are different. Whereas the consumer goods industry is looking for options for protecting the authenticity of their products, and thus their brand, heavily regulated sectors, such as the pharmaceuticals industry, need to implement different regulations regarding pharmaceutical safety which comply with national provisions.
Thus, Track & Trace is becoming increasingly important for many companies, regardless of their initial situation. What is remarkable in this situation is that everyone is looking at the subject of counterfeit protection from the perspective of their own requirements. This is comparable to the allegory the blind men and an elephant, in which a group of blind men examine an elephant – each one a different body part – and each of them has a different impression of what they 'looked' at. The same can be said for the different application options of Track & Trace.
To bring together these different perspectives and requirements, Laetus, as the leading supplier of Track & Trace solutions for reliable product tracking, founded the Track & Trace Academy in Bensheim, Germany. It is a platform for experts from different fields of expertise where they can pass on their comprehensive knowledge focusing on the subject of Track & Trace in individual training programmes, seminars and workshops.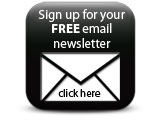 Laetus, together with its partner companies, offers a modular training concept and a modern and stimulating environment for an open knowledge exchange. By bundling the competencies, the Academy creates excellent conditions for a professional exchange of ideas and successful further training.
Companies