London man imprisoned and fined for repeatedly selling 'herbal' product
Unlicensed erectile dysfunction medicine contained four times the maximum dose of tadalafil
A London man has been sentenced to 16 weeks in prison at Wood Green Crown Court for the sale and supply of a potent, unlicensed erectile dysfunction medicine containing four times the maximum dose of tadalafil, the active ingredient in the prescription-only medicine Cialis.
Barnet-based Xiao Ping Yan first became known to the UK's Medicines and Healthcare Products Regulatory Agency (MHRA) in 2009 when he was cautioned for possession with intent to supply Jia Yi Jian, a fake 'herbal' product, which actually contained up to four times the dose of taladafil and more than four times the dose of withdrawn slimming medicine sibutramine. Both drugs in combination posed a serious health risk through a dangerously increased heart rate, risk of heart attack and stroke, with sibutramine withdrawn from legitimate pharmaceutical products in 2010 because of its health risks.
In 2010, Yan was stopped at Heathrow Airport with 51,600 tablets of 'Herbal Viagra' that he was importing from China, which contained tadalafil. Following an MHRA investigation, Yan was sentenced to a 32-week suspended prison sentence.
In the latest investigation, MHRA officers inspected Yan's home and uncovered more than 5,000 tablets hidden in boxes for 'Diet tea'. These included Jia Yi Jian and Yan was found guilty of supplying an unlicensed medicinal product.
MHRA Head of Enforcement, Alastair Jeffrey said: 'We will continue to seek out and prosecute the kind of criminals who recklessly endanger public health by selling illegal unlicensed medicines.
'Products such as these which are adulterated with high levels of pharmaceutical ingredients present a real health risk. It is vital that people who are suffering a medical condition don't take shortcuts buying online; speak to your doctor to get the appropriate treatment.'
Yan was sentenced to eight weeks' imprisonment for breach of a suspended sentence as well as eight weeks for placing an unlicensed medicine on the market without authorisation.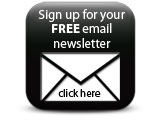 He was also ordered to pay £600 in costs within 12 months.