Lonza and Forty Seven announce strategic manufacturing agreement for immuno-oncology therapeutic antibody pipeline
Contract Manufacturing | Ingredients | Equipment
Lonza will manufacture material at its Slough (UK) facility for Forty Seven's ongoing and future clinical trials
Lonza, a global leader in biological manufacturing, and Forty Seven, a clinical-stage immuno-oncology company, have announced a strategic manufacturing agreement for the clinical supply of Forty Seven's therapeutic antibodies.
Forty Seven is committed to the advancement of immuno-oncology through the engagement of new and complementary phagocytic pathways that enhance anti-tumour efficacy and selectivity. Its lead molecule, Hu5F9-G4, is a humanised monoclonal antibody against human CD47 that potentially has broad applications spanning multiple tumor types and treatment modalities.
Lonza performed cell-line development for Hu5F9-G4; and, under this new agreement, Lonza will optimise the process for the production of Hu5F9-G4 in a 1000L single-use bioreactor.
Lonza's chemically defined and animal component-free (CDACF) media and feed platform will be used in the scale-up and manufacture of this product.
The manufacturing agreement provides Forty Seven access to multiple batches in Lonza's single-use bioreactor suites for a 5-year term. The agreement applies a new business model for development-stage companies and provides flexible access to capacity that can be used for clinical supply of their pipeline.
'We are excited to enter into a multi-year agreement with Lonza to have them manufacture Hu5F9-G4 and other products in our pipeline. Our partnership with Lonza in developing the cell line and the production process has been instrumental for us, and we are very pleased to have Lonza's continued commitment to aid the development of Forty Seven's programmes,' said Jonathan MacQuitty, Forty Seven's CEO.
'Because of our strong partnership with Forty Seven, we can support their continued development of innovative therapeutics such as Hu5F9-G4 through the clinical stages and beyond,' said Karen Fallen, Vice President, Business Unit Head, Clinical Development and Licensing for Lonza.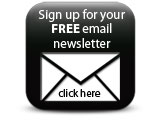 'Lonza has developed flexible business models to meet the specific needs of our customers, which allows emerging companies like Forty Seven to secure manufacture for the complete product lifecycle.'
Companies