Lonza and Oncomed sign manufacturing collaboration
Biotechnology | Contract Manufacturing
And multi-product GS licensing agreement for anti-cancer therapeutics
Lonza, a global leader in biological manufacturing headquartered in Switzerland, has signed an agreement with OncoMed Pharmaceuticals, based ion Redwood, CA, US, for the development and manufacture of OncoMed's pipeline of anti-cancer stem cell therapeutics.
Under the agreement, Lonza will produce material at its mammalian manufacturing facility in Slough, UK.
The multi-product GS System licence provides access to Lonza's GS gene expression system and Version 8 media and feeds manufacturing platform.
'OncoMed's pipeline is a great example of how emerging biotech companies are successfully innovating in the oncology field,' said Stephan Kutzer, COO, Lonza Custom Manufacturing.
'This multi-product contract and GS licensing agreement demonstrate Lonza's ability to offer world-class expression platforms in combination with secure manufacturing capabilities for the complete product lifecycle.'
The collaboration includes, but is not limited to, five OncoMed projects that are currently in various stages of testing. These are:
Demcizumab (Anti-DLL4, OMP-21M18), currently in Phase 1b
Anti-Notch 2/3 (OMP-59R5), currently in Phase 1b/2
Anti-Fzd7 (OMP-18R5), currently in Phase 1
Anti-Notch1 (OMP-52M51), currently in Phase 1
Anti-DLL4/VEGF Bi-Specific, currently in preclinical testing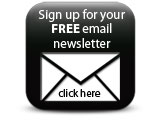 Companies