Lonza expands capsule manufacturing capacity
This investment will be made over 2020 and 2021, across eight manufacturing sites, including Bornem, Colmar, Greenwood, Haryana, Jakarta, Puebla, Sagamihara, and Suzhou
Lonza has announced a $93m investment in its capsules and health ingredients (CHI) Division, a dosage form delivery partner to the biopharma and health nutrition industry. The investment will enable the company to expand its overall production capacity of capsules within CHI's Capsugel portfolio by 30 billion capsules annually, a 15% increase.
This latest commitment follows on from an initial investment initiated in 2019 to increase CHI's capacity by 10 billion capsules. The addition of manufacturing capacity for a further 30 billion capsules will address the high growth across CHI's gelatin, vegetarian, and specialty polymers portfolio as well as the liquid-filled hard capsules sold under the Licaps brand.
Expanding the manufacturing capacity of Lonza's entire network will allow ample supply both in the near- and long-term, the company says. Additionally, the expansion underlines the strategic position of capsules within the broader nutrition industry and will also support production as CHI introduces dosage technologies like lipid multi particulates (LMP) technologies and time-release functional capsule solutions.
Claude Dartiguelongue, President Capsules & Health Ingredients, Lonza said: "We continue to see strong demand for our products across all markets, as consumers and patients alike take a more active interest in their health. Therefore, we felt it is critical that we make this commitment to expand the manufacturing capacity of our network, not only addressing supply needs in the near term but also supply availability over the long term."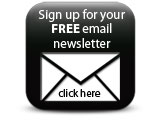 Stef Vanquickenborne, Head of Capsules & Health Ingredients Research and Development, Lonza said: "Dosage form technologies have evolved rapidly over the past ten years. As the leader in the industry, we are committed to innovation and helping our customers successfully deliver next-generation drugs and nutritional supplements."
Companies