Lonza signs manufacturing deal with Immune
Contract Manufacturing | Finance
For potential inflammatory disease treatment Bertilimumab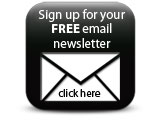 Switzerland-based Lonza has signed a manufacturing deal with Immune Pharmaceuticals for human immunoglobulin monoclonal antibody, Bertilimumab, which is under investigation for the potential treatment of several inflammatory diseases.

Under the agreement with the Israel and US-based biopharmaceutical firm, Lonza will produce phase 2 clinical trial material at its mammalian development and manufacturing facility.

Bertilimumab is the first monoclonal antibody that will specifically neutralise human eotaxin-1, a chemokine associated with inflammatory disease activity.

Stephan Kutzer, coo at Lonza Custom Manufacturing, said this partnership is a direct reflection of its commitment to emerging pharmaceutical companies as they advance through clinical phase milestones.

'Lonza understands the needs of emerging companies, providing assistance and flexibility, while maintaining the highest standards essential for regulatory compliance and successful partnering,' added Daniel Teper, ceo of Immune.

Immune has recently strengthened its internal bio-manufacturing expertise by appointing David Naveh, formerly the chief technical officer of Bayer Biologics Worldwide, to its board of directors.


Companies