Lord Lieutenant presents Domino with Queen's Award
Company recognised for substantial overseas earnings that are outstanding for its goods and services and the size of its operation
Front row left to right: Florie Plais, Sharon Viccars, David Byrne, Liam Melia, (receiving Award), Lord Lieutenant of Cambridgeshire, Hugh Duberly CBE, James Pickford and Matt Blakeman
Domino Printing Sciences has been presented with its Queen's Award for Continuous Achievement in International Trade by The Lord Lieutenant of Cambridgeshire, Hugh Duberly CBE. The presentation was made to a team of staff involved with Domino's international business at its headquarters facility in Bar Hill, Cambridge.
The company was given the Award for substantial overseas earnings, sustained for six consecutive years, to levels that are outstanding for its goods and services and the size of its operation.
As a leading designer, developer and manufacturer of a comprehensive range of product coding and marking devices, printers, inks, consumables and spares, Domino operates on a truly global scale through a network of 25 subsidiary offices and more than 200 distributors. With manufacturing facilities located in the UK, China, Germany, India, Sweden and the US, Domino sells to more than 120 countries and employs 2,200 people worldwide.
'We are extremely honoured and proud to be selected for a Queen's Award and delighted to welcome the Lord Lieutenant here today,' said Nigel Bond, group managing director of Domino Printing Sciences.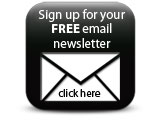 He continued: 'This is very much a team award and a true reflection of the hard work and commitment of the staff here who have made a major contribution to our unbroken 33-year record of annual revenue growth. It was therefore fitting that our Queen's Award was received by a team of employees, on behalf of the entire company.'
Companies