Lundbeck and Genmab to develop CNS antibodies
Finance | Ingredients | Research
Genmab could receive €38m plus single-digit royalties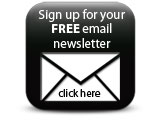 Danish pharmaceutical firm H. Lundbeck and biotech Genmab have entered a research collaboration agreement to develop antibody therapeutics.

Under the deal, Genmab will create new human antibodies for disorders of the central nervous system (CNS).

Genmab will receive an upfront payment of €7.5m and the total value of the agreement could total €38m for Genmab, plus single-digit royalties if all milestones are met, the companies said.

Lundbeck will have access to Genmab's antibody creation and development capabilities, including its automated pre-clinical antibody screening and characterisation capabilities and its proprietary stabilised IgG4 and UniBody therapeutic antibody platforms.

Jan van de Winkel, chief executive of Genmab said the deal gives Genmab the opportunity to 'leverage our antibody technology and expertise and to expand our pipeline into a new and exciting therapeutic area without assuming a financial obligation'.

'Genmab's broad antibody development expertise and Lundbeck's knowledge in CNS disorders is an ideal combination for developing new treatments in this important therapeutic area,' added Peter Høngaard Andersen, executive vice president and head of research at Lundbeck.