MGS Machine presents pharmaceutical serialisation solutions
MGS Machine presents its new line level serialisation solutions for pharmaceuticals at Pack Expo Las Vegas
In collaboration with INEL, MGS will offer customised turnkey solutions for serialisation and aggregation to enable product manufacturers and contract packers to quickly and easily comply with regulatory requirements for track and trace initiatives.
In addition to helping ensure consumer safety by authenticating product pedigree, these serialisation solutions protect brand integrity and limit the risk of product recalls, litigation and settlements.
Line level serialisation is achieved by integrating a unit level packaging machine with software that assigns unique numbers to these units of sale and manages the data on a line level. Along with a printer that marks the codes on the units of sale and a vision system verifying compliant codes.
Options to aggregate these serialised units to a case packer and palletiser create child-parent-grandparent relationships. The software tracks all relevant data, managing all the numbers including those associated with products that are rejected, reworked and reintroduced.
These line level systems are designed to easily interface with customers' site servers and enterprise systems.
Using a thermal inkjet or laser printer to print unique 2D codes and the four lines of alphanumeric text required by US serialisation legislation, or other formats required elsewhere, unique codes are marked on each unit of sale.
A camera based vision system then verifies the codes and either allows the product to continue down the line or triggers an automated reject device. An optional tamper evident label applicator and/or check weigher further help ensure product quality.
With many different secondary packaging solutions available from MGS and a multitude of other options, these line level serialisation solutions can be designed to accommodate virtually every situation.
Capable of packaging and serialising at rates of up to 400 per minute, systems can handle a wide range of product sizes and styles with fast, recipe driven, tool less changeover.
Turnkey MGS solutions are also available for customers requiring aggregation of the serialised products, now or in the future, into cases and pallets to create child-parent-grandparent relationships.
Fully automated aggregation systems use an MGS case packer and robotic palletiser while semi-automated solutions use aggregation stations.
Both automated and semi-automated aggregation systems integrate the line level software with print and apply labellers to generate and affix unique labels to cases and pallets and vision systems to verify the validity of the labels.
Richard Bahr, President and CEO at MGS Machine, said: "It is estimated there are 22000 pharmaceutical packaging lines in the US that need to comply with the FDA's Drug Quality and Security Act, which requires serialisation by 27 November, 2017.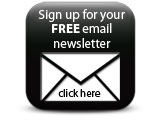 "These product manufacturers and contract packers need a trusted supplier with the expertise and agility to quickly customise and deliver the ideal serialisation solutions for their applications. We have what it takes at MGS, including deep technical capabilities and a detailed understanding of the overall processes. Our best-in-class technology, which we integrate into turnkey serialisation solutions for fast and easy implementation, is robust and simple to use."
Companies