MHRA gets tough on those who sell and supply counterfeit drugs
Three fraudsters are caught and receive prison sentences for peddling fake drugs for cancer and erectile dysfunction
Peter Gillespie, a British man who is currently serving an eight-year prison sentence for fraud and money laundering offences relating to the large scale infiltration of the legitimate supply chain with counterfeit cancer, blood and psychosis medicines, was ordered to pay £5,599,003.78 by way of confiscation at Croydon Crown Court on 4 July. If he fails to pay within six months he will face a further eight-year prison sentence on top of the one he is already serving.
Another two UK-based men have been given suspended prison sentences and ordered to do community work for importing and selling unlicensed and counterfeit medicines for erectile dysfunction.
Gillespie was convicted of fraud and money laundering offences in April 2011 and since then law enforcement agencies have been trying to trace the proceeds of his offences and seize them.
Gillespie has consistently refused to disclose where he has put the money gained through his offences. The North West Regional Asset Recovery Team (NW RART), a specialist police team, conducted an enquiry on behalf of the UK's Medicines and Healthcare products Regulatory Agency (MHRA) to find the money.
Head of the NW RART, DCI Paula Parker said: 'This shows that there is no hiding place for criminals, or for the proceeds of their offending. No stone will be left unturned in searching for the proceeds of crime or in securing long prison sentences for those who hang on to them.'
The MHRA is committed to pursuing those involved in the illicit supply of medicines and taking action to ensure the public is protected
In the second case a man was sentenced to eight months in prison, suspended for two years. He was also ordered to do 140 hours of unpaid community service.
In addition, Alif Shahadaht Ahmed, of Moor Lane, Loughborough, was sentenced to 12 months in prison, suspended for two years. He was also ordered to 200 hours of community service.
The Medicines and Healthcare products Regulatory Agency (MHRA) started this investigation in September 2011 following a seizure of Kamagra tablets by UK Border Force. Kamagra is an unlicensed generic version of Viagra, which is manufactured in India.
Further seizures of Kamagra were made between September 2011 and January 2012. Counterfeit versions of erectile dysfunction medicines Cialis and Levitra were also seized, amounting to more than 13,000 tablets in total.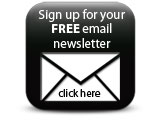 Nimo Ahmed, MHRA's Acting Head of Enforcement said: 'The MHRA is committed to pursuing those involved in the illicit supply of medicines and taking action to ensure the public is protected. These individuals were involved in a concerted conspiracy to supply counterfeit and unlicensed medicine and showed a blatant disregard for public health.'