Machinery leasing options now available from Antalis Packaging
Antalis Packaging has partnered with UK equipment leasing and finance supplier, Johnson Reed, to offer customers a new machinery leasing service
Antalis Packaging equipment
A growing number of businesses are considering automated packaging systems to improve warehouse efficiency.
Automated packaging solutions, such as pallet stretch wrappers and carton erecting machines, can deliver significant long-term savings. However, for some businesses, the initial capital outlay can be prohibitive.
Antalis Packaging's new service, Antalis Commercial Finance, has been created to provide customers with an easy way to obtain the right equipment for their packaging needs without impacting on cash reserves.
Flexible finance options are available and the cost of the purchase can be spread across regular fixed repayments which are agreed in advance and repaid over a period of three to five years.
Scott Tuckey, Packaging Product Manager for Antalis Packaging, said: "By spreading the cost, there's no need to compromise on quality or be restricted by budget.
In addition, every lease payment can be 100% allowable as a tax-deductible expense, reducing the overall cost of the purchase.
Antalis is a paper, packaging and visual communications merchant in Europe.Antalis Packaging is a supplier of protective packaging solutions to protect, store, dispatch and transport goods safely throughout the entire production and supply chain.
These include distribution and packaging materials such as cartons and containers, bubble film, wrapping papers and tapes, branded and own brand packaging machinery, bespoke solutions as well as professional consultancy services to analyse packaging logistics and requirements.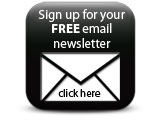 Companies