MaxCyte bolsters distributor network in Asia to meet growing demand for transfection systems
MaxCyte is the leader in driving the next generation of cell-based medicines
MaxCyte, the developer and supplier of cell engineering technology to biotechnology and pharmaceutical firms engaged in cell therapy, drug discovery and development, biomanufacturing, gene editing and immuno-oncology, has announced the appointment of distributors in Japan and Singapore to support growing market demand for its MaxCyte STX Scalable Transfection System and MaxCyte VLX Large-Scale Transfection System in Asia.
Kiko Tech Co., Ltd, a leading biotech instrument distributor in Japan, will serve throughout Japan as the authorised distributor for the MaxCyte transfection systems for drug discovery and biomanufacturing. In addition, Bio Laboratories Pte Ltd will serve as the authorised distributor of the transfection systems in Singapore.
'Researchers in Asia continue to play an increasingly important role in the discovery and development of new biologics and small molecule drugs, and thus Asia is a focal market for MaxCyte's instruments business,' stated Tom Ross, Executive Vice President, Global Sales, at MaxCyte.
'Many leading Asian pharmaceutical companies already use the MaxCyte STX Scalable Transfection System. We are pleased to be able to expand our reach to the growing number of biotechnology and pharmaceutical companies in Japan and Singapore by aligning with Kiko Tech and Bio Laboratories. In addition, we are adding new staff, including a senior-level manager, to support our business in Asia,' he added.
Kiko Tech, established in 1974, distributes state-of-the-art technologies, instruments and products for some of the biggest manufacturers in the Japanese biotechnology market. Kiko Tech is known for building strong partnerships with its clients who span molecular diagnostics, applied testing, pharmaceutical, and academic research.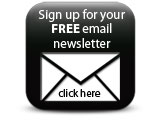 Based in Singapore, Bio Laboratories, established in 1994, handles the distribution of scientific laboratory equipment and supplies for the medical, clinical diagnostics, life science research, food and pharmaceutical industries. BioLab focus on serving customers through the innovative and responsible application of science and technology and is proud of its efficient customer service and technical service support.
Companies