MedPharm reconfirms cGMP and GLP certification
MedPharm, a world leader in formulation and development services for topical pharmaceuticals, has received positive outcomes from recent cGMP and GLP inspections in 2017
Both inspections, done by the UK's MHRA, resulted in no critical observations.
The facilities and operating procedures are also regularly inspected by major pharmaceutical companies who are clients of the company.
MedPharm set up its facility for clinical manufacture in 2013.
Since the £1 million facility opened, it has manufactured batches for more than 75 customers.
The facility includes equipment for scale-up and process development studies. It supplies toxicological and clinical batches for clients throughout the world.
This year's inspection was the first since the original accreditation was granted by the MHRA.
MedPharm has held GLP accreditation since 2005. The recent recertification confirms that MedPharm's clients can be confident that investors and regulators alike can trust the data supplied by MedPharm as part of their regulatory submissions in including performance testing data submitted to support in vitro bioequivalence of new generic products.
"These successful inspections underline MedPharm's focus on quality and compliance and its dedication to ensuring that customers projects are completed on time," said MedPharm's Chief Operating Officer, Sarah Pratt.
"Our accredited facilities and procedures allow us to support customers across the full range of services from preformulation to the manufacture of batches for the clinic using validated analytical and manufacturing methods that have been developed by MedPharm."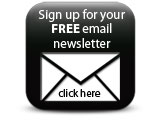 "It gives customers the confidence that any risks in their topical development programme will be minimised, increasing the opportunity for a successful outcome."
Companies