Mediclinic hire a new CEO
Dr Carel Aron (Ronnie) van der Merwe
Mediclinic International appointed Dr Carel Aron (Ronnie) van der Merwe, currently Mediclinic's Group Chief Clinical Officer, as CEO.
This follows the announcement that Danie Meintjes will retire from his position as CEO and a director of the Company.
Dr Van der Merwe joined Mediclinic in 1999 and has been a member of the Group's Executive Committee since 2008.
He established the Clinical Information, Advanced Analytics, Health Information Management and Clinical Services functions at Mediclinic and has been Group Chief Clinical Officer since 2007.
He was appointed as a Director of Mediclinic International in 2010 (then Al Noor Hospitals Group plc). He is also a member of the Board of Directors at Wits Donald Gordon Medical Centre and is the Chairman of the Board of Trustees for the Remedi Medical Aid Scheme.
Dr Van der Merwe obtained qualifications in Advanced Management (Harvard Business School, US), a Fellowship in Anaesthesia (College of Anaesthesiologists, South Africa) where he was the recipient of the Jack Abelsohn Medal and a Bachelor of Medicine and Bachelor of Surgery (University of Stellenbosch, South Africa).
Dr Edwin Hertzog, Chairman of Mediclinic, said: "Danie has been instrumental to the development of Mediclinic into a respected international healthcare provider delivering high-quality, cost-efficient services to patients. We look forward to continuing to work with him until his retirement.
"We are delighted that Ronnie van der Merwe will succeed Danie in leading Mediclinic, following the thorough and rigorous global selection process carried out by the Nomination Committee with the support from the other Non-Executive Directors. The Committee and the Board were unanimous in their support for Ronnie, given his extensive knowledge of Mediclinic's international operations and strong track record of driving enhancements especially in the quality and effectiveness of our clinical services."
Danie Meintjes added: "It has been a great privilege to lead Mediclinic's business since 2010 and be part of its development for more than three decades. The Company is in a strong position with good prospects for growth and I am pleased that I will be leaving it in the capable hands of Ronnie van der Merwe, supported by the senior management team."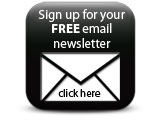 Dr Van der Merwe said: "I am delighted to have been asked by the Board to take over as Mediclinic's next CEO. I look forward to working with Danie and all Mediclinic colleagues, clinicians, customers, shareholders and other stakeholders, to ensure a smooth handover and address the challenges and opportunities facing our business in the near, medium and long term."
Companies