Merck Millipore launches 200-litre single-use stirred tank bioreactor
Unique container design enables simple, reliable and robust installation
Merck Millipore, the life science division of Merck KGaA, of Darmstadt, Germany, has expanded the Mobius CellReady Bioreactor portfolio with the launch of a 200-litre single-use stirred tank bioreactor for pilot and clinical-scale mammalian cell culture.
The Mobius CellReady 200 L bioreactor integrates a number of innovative features that are said to deliver greater ease of use, reliability and operational flexibility than existing single use systems. The new offering extends the company's full-train portfolio of single-use systems, which enable customers to bring biological drugs to market faster, at a lower cost and with less risk than traditional stainless steel systems.
The innovative Mobius SensorReady technology offers the ultimate flexibility to configure process monitoring at the point of use, reducing the need to customise bioreactor process containers and enabling easy integration of new sensor technologies. The unique rigid base and top panel design of the bioreactor process container enables simple, reliable and robust installation – improving operator confidence in set-up and routine operation. The system is available as a complete, turnkey system or as a modular system to integrate with the platform of choice.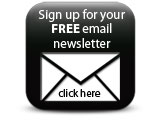 'The biopharmaceutical industry is increasingly incorporating single-use technologies to address cost pressures and accelerate the biomanufacturing process,' said Paul Chapman, Vice President of Biopharm Process Solutions. 'Through incorporation of a full-train modular system that includes upstream technologies such as the Mobius CellReady bioreactor, maximum benefit can be realised as times are reduced, risk is minimised, and market agility increases.'
Companies