Merck Millipore opens new R&D centre in Darmstadt, Germany
Expands capabilities in bioavailability enhancement and oral dosage formulation and includes formulation, analytical and synthetic labs, and a customer training centre
Merck Millipore has opened a new Research and Development Centre for Formulation in Darmstadt
Merck Millipore, the life science division of German pharmaceutical firm Merck, has opened a new Research & Development Centre for Formulation in Darmstadt.
The Centre combines state-of-the-art formulation, analytical and synthetic labs and a customer training centre.
The aim of the Centre is to accelerate growth of the company's portfolio of technologies and products that overcome bioavailability and formulation challenges.
'There is a clear market need for a comprehensive set of innovative products and technologies to support bioavailability enhancement,' said Burghard Freiberg, Senior Vice President, Pharma Chemicals Solutions.
'At our new Centre for Formulation, we can help customers overcome formulation-related challenges, such as insufficient API performance due to poor solubility and lifecycle management developments, in a more effective and efficient manner.'
Expertise offered by Merck Millipore includes oral dosage formulation development and drug delivery systems. Core areas are inorganic carriers, solid dispersion formulation techniques, and development of other excipients and excipient systems.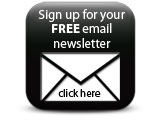 Technologies include granulation, tabletting, film coating, direct compression and freeze drying. When requested by customers, formulated products can be analytically characterised in the new laboratory.
Companies