Merck Serono and Compugen establish Neviah Genomics jv
Biotechnology | Finance | Research
To develop novel biomarkers to predict drug-induced toxicity
Merck Serono, the biopharmaceuticals division of Merck KGaA, and Compugen have established a joint venture, Neviah Genomics, for the discovery and development of novel biomarkers for the prediction of drug-induced toxicity.
Neviah Genomics will be operating at the Merck Serono Israel Bioincubator in Yavne.
Merck Serono Ventures will provide the initial funding and Compugen will provide certain proprietary predictive discovery technologies. Compugen will have a stake in Neviah Genomics and the right to royalties from potential future sales.
No further financial details were released.
Neviah Genomics is Merck Serono Israel Bioincubator's first investment. It will be housed in the state-of-the-art facilities inaugurated last month at Merck Serono's Israeli r&d centre, Inter-Lab, which offers 600m2 of infrastructure and a range of incubation services for the programme's new start-ups.
Merck Serono and Compugen have already successfully collaborated on the discovery of biomarkers for drug induced toxicity.
The firms say that by combining their capabilities Neviah Genomics could satisfy the growing market need for products to predict toxicity profiles of leading drug candidates at an early stage of development, thereby minimising attrition and mitigating against the risk of late-stage drug failure.
Anat Cohen-Dayag, president and ceo of Compugen, said: 'The formation of Neviah Genomics on a 'discovery on demand' basis enables Compugen to continue its focus on therapeutic monoclonal antibodies and therapeutic proteins in the fields of immunology and oncology, and provides potential future benefits for shareholders.'
Merck Serono's executive vp of global business development and strategy, Susan Herbert, added: 'Neviah Genomics is a perfect illustration of our goals behind the establishment of the Israel Biotech Incubator: to leverage Israeli science and know-how and get access to novel products and technologies for the benefit of Merck Serono's core therapeutic areas.'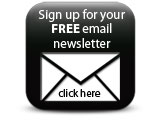 Merck Serono initiated the €10m Merck Serono Israel Bioincubator Fund in 2011. It offers both seed funding and access to the dedicated laboratory facilities within Inter-Lab.
Companies