Merck Serono announces final restructuring plan for Switzerland
Will support potential start-ups by employees with €30m financing fund
Merck KGaA has announced the final restructuring plan for its Merck Serono division in Switzerland following consultation with staff, which includes the closure of the Geneva and Coinsins sites.
The firm says it has rejected alternative proposals for the activities in Geneva given the need to 'eliminate existing duplications of functions to ensure the long-term competitiveness of the business'.
The firm has determined that this can be achieved only through the transfer of activities at its Geneva headquarters and European r&d to the Group's main site in Darmstadt, Germany.
'The restructuring of Merck Serono's activities in Switzerland is part of an extensive programme concerning all regions and all businesses of the Merck Group, necessitated by the unprecedented market shifts and the competitive environment facing the Group,' said Stefan Oschmann, head of the Merck Serono division.
Merck Serono will transfer all Geneva hq functions to Darmstadt, Germany. It will also focus its r&d resources in three hubs in Europe (Darmstadt), the US (Boston) and Asia (Beijing).
Merck Serono says it will inform staff about their personal situation by the end of July. It is expected that the majority of transfers and reductions will be completed in the second half of 2012. Closure of the Geneva site is planned in mid-2013, and that of the Coinsins site in 2014.
Staff who accept transfer offers with Merck Serono to a site outside Switzerland, will be offered 'comprehensive and attractive relocation benefits'.
During the consultation period, from 25 April to 4 June, employees submitted ideas for developing service companies targeting the biopharmaceutical industry and Merck Serono is encouraging them to apply for support from a fund of €30m that it has established. Several projects are currently under evaluation and employees can continue to submit projects up to 30 September.
François Naef, chairman of the board of Merck Serono, said: 'We have already received many proposals and several are at an advanced stage of discussion. We continue to aggressively pursue discussions with potential partners, the authorities and other companies and organisations active in the Lake Geneva area to identify as rapidly as possible job opportunities for affected employees.'
Other measures taken by Merck Serono include lowering the minimum age for early retirement from 58 to 56 and employees who resign before the expected end of their contract will retain the right to part of their severance payment under certain conditions.
In spite of these measures, Merck Serono says it will maintain a 'substantial and strategic presence' in Switzerland, with its biotech production sites in Aubonne and Corsier-sur-Vevey continuing to manufacture drugs for worldwide distribution.
Merck Serono's new unit dedicated to biosimilars will also be based in the Canton of Vaud. The commercial operations in Zug will continue to serve doctors and patients in Switzerland.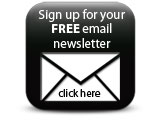 Overall, Merck Serono will continue to employ close to 1,000 people in Switzerland.
Companies