Merck Serono creates Asceneuron spin-off
Biotechnology | Finance | Research
Will develop treatments for Alzheimer's disease with €5m of seed funding
Merck Serono, the biopharmaceuticals division of Merck KGaA, has created Asceneuron, the third spin-off company resulting from its Entrepreneur Partnership Programme (EPP) launched in April.
Asceneuron will focus on the development of therapies for Alzheimer's disease and Tau protein-related pathologies. It will progress Merck Serono's compounds targeting these conditions to clinical testing as quickly as possible.
Merck Serono will invest €5m in the company as seed funding.
'This new company creation around Merck Serono's valuable assets in neurodegenerative diseases represents a unique opportunity to continue developing highly needed therapies in an area that is outside the company's current focus,' said François Naef, chairman of Merck Serono.
'It also demonstrates again the commitment of the company to maintain jobs and expertise in the Lake Geneva area and I am convinced that Asceneuron will become an important player in a region where neurosciences are strongly represented.'
The founders of Asceneuron are Dirk Beher (chief scientific officer), Christoph Wiessner (head of discovery), and Frank Armstrong (executive chairman). The firm will initially employ eight Merck Serono employees to develop Alzheimer's disease programmes from lead optimisation to clinical Phase I, and seek partnership and licensing opportunities for further development.'
'Asceneuron will initially approach Alzheimer's disease with three complementary drug discovery programmes through the modulation of molecular pathways known to be involved in memory loss and the neuropathology. Asceneuron has promising small molecules to improve cognitive function, and to target toxic Tau protein and amyloid-beta peptides. There is great hope for significant progress towards better controlling both the symptoms and the progression of this devastating disease,' said Beher.
The other two spin-off companies formed by Merck Serono under the EPP are Prexton Therapeutics and Quartz Bio.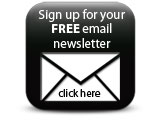 The EPP is part of a €30m commitment to support the creation of spin-off and start-up companies focused on continuing activities and compounds that originated at Merck Serono, with the aim of reducing job losses following the closure of the firm's headquarters in Geneva, Switzerland.
Companies