Merck Serono opens r&d laboratory in Beijing
Based on Pharmaron's new campus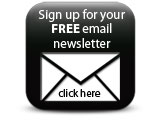 Merck Serono has officially opened its Chinese r&d laboratory at contract research organisation Pharmaron's new campus in the Beijing Economic and Technological Development Area.

The laboratory will focus on clinical bioanalysis and biomarker characterisation, which will allow Merck Serono to identify gene mutations prevalent in the Chinese population, and work on early detection of disease processes, and development of personalised medicines for cancer and neurodegenerative diseases.

Based in the US and China, Pharmaron recently completed the first phase of its new 600,000ft2 Beijing campus, which offers chemistry, DMPK, biology, pharmacology and GLP bioanalysis services.

The firm says the inauguration of the Merck Serono laboratory marks the beginning of a long-term collaboration between the two companies.

'Through this unique partnership, we are providing Merck Serono with a favourable environment as well as qualified staff to lead its drug development programmes for local and regional clinical trials against local diseases and unmet medical needs,' said Boliang Lou, chairman and ceo of Pharmaron.

'We have always envisioned building a new r&d campus and inviting the world's top scientists to collaborate with Pharmaron.'

Pharmaron provides r&d services across a number of disciplines, including chemistry, biology, DMPK, pharmacology, chemical development and toxicology.

The firm has more than 1,400 employees in China and the US. In February it closed a Series C financing round totalling more than US$40m, which it said would be used to strengthen and expand its drug discovery services offerings, preclinical GLP toxicology capabilities and GMP chemical synthesis services.


Companies