Merck Serono spin-off TocopheRx to focus on infertility treatments
Will accelerate the development of investigational oral follicle-stimulating hormone agonists
Merck Serono, the biopharmaceutical subsidiary of Merck KgaA of Darmstadt, Germany has created TocopheRx, a Boston-based spin-off company resulting from its Entrepreneur Partnership Programme (EPP) launched in April 2012.
TocopheRx, the eighth spin-off in the EPP, will develop oral follicle-stimulating hormone (FSH) agonists for the treatment of infertility by advancing Merck Serono's preclinical drug candidate towards clinical testing.
Merck Serono will initially invest US$3.2m (€2.4m) in seed funding. MS Ventures, Merck Serono's venture capital arm will manage the investment.
The founders of TocopheRx are Stephen Palmer, Chief Scientific Officer; Selva Nataraja, Head of Biology; and Henry Yu, Head of Medicinal Chemistry.
Palmer was the head of the fertility research group at Merck Serono for nine years, from 2004 to 2013.
The seed financing will enable the company to develop the asset from lead optimisation to identification of a clinical candidate, and then seek financing and partnership opportunities for further development.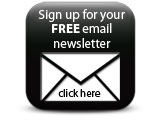 Merck Serono has so far committed up to €30m to support the start-up firms in the EPP.
Companies