Merck & Co highlights pipeline progress
Biotechnology | Finance | Research
Innovation will be the key to growth over the long term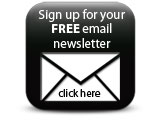 Merck & Co plans in the next two years to seek US approval for eight new medicines and has other promising drugs in late-stage testing.

In 2012 and 2013, Merck will seek approval for drugs for chronic insomnia, hardening of the arteries, osteoporosis and reversal of anaesthesia, plus an improved version of its blockbuster cervical cancer vaccine Gardasil.

The company has 19 candidates in late-stage human testing for a broad range of diseases.

'Merck's strong late-stage pipeline has considerable potential,' said Peter Kim, president of Merck Research Laboratories.

'We continue to advance important, novel candidates both in our late-stage pipeline and in our earlier pipeline to deliver on our goals to provide patients with meaningful improvements over today's treatments and to help advance global healthcare.'

In addition, the company highlighted six new candidates in various stages of development for the treatment of atherosclerosis (anacetrapib), type 2 diabetes (MK-3102), prevention of herpes zoster (V212), psoriasis (MK-3222), hepatitis C infection (MK-5172), and Alzheimer's disease (MK-8931).

Biosimilars continue to represent an important component of Merck's pipeline, with Merck BioVentures establishing strong development and manufacturing collaborations.

'Fundamentally, Merck is about translating cutting-edge science into medically important medicines and vaccines that save, extend and improve lives throughout the world. Our strategy is based on innovation being the single biggest driver of value over the long term for patients, customers and shareholders,' said Kenneth Frazier, president and ceo.

'Three consecutive quarters of top- and bottom-line growth, coupled with strong expense management, demonstrate Merck's ability to perform consistently, while at the same time make the strategic investments necessary for the future.'


Thus far this year, Merck has received approval for five new drugs and has filed for approval on five more. The firm has also signed more than 30 agreements with a broad array of partners, many of which strengthen its presence in emerging markets.

'As we continue to implement our growth strategy, our aspiration for next year is to advance an innovative r&d pipeline, deliver strong operating performance to maintain sales at or near the full-year 2011 level and continue reducing our costs,' added Frazier.


Companies