Merck introduces Stericup for improved cell culture filtration
Merck, a science and technology company, launched the Stericup Quick Release 500 ml vacuum filtration system, a filter bottle system ideally suited for sterile filtration of cell culture media, buffers and reagents
The Stericup Quick Release system is the next generation of the original Stericup Sterile Vacuum Filtration System, which has been a staple in labs around the world for decades.
The improved liquid sterile filtration system offers ergonomic design updates that optimise user control and streamline the filtration process, while safeguarding results with the proven performance of Millipore membranes.
"Life science researchers are under pressure to deliver innovative and reproducible results at an ever-increasing pace and with greater returns. Even seemingly routine processes like microfiltration must be reliable and consistent, because quality and reproducibility are critical to the cell culture process," said Klaus Bischoff, Head of the Research Solutions business, Life Science, at Merck.
Merck's Stericup Quick Release system not only mitigates inherent pain points experienced by scientists during sterile filtration, for example concerns about maintaining sterility and spillage, but also streamlines the overall process while establishing a foundation for reliability, consistency and confidence for steps downstream.
The Stericup Quick Release combines a Steritop filter unit with a re-designed Stericup receiver bottle for storage of sterilised media, buffers and other liquid, and is offered in sizes in the 150 to 1000 ml volume range with multiple membrane materials and pore sizes ideal for a range of requirements.
The Stericup Quick Release system incorporates design enhancements that improve the user experience, including the Quick Release filter funnel disconnects from the receiver bottle with just a quarter turn, reducing the likelihood of spillage and making it easier to manipulate on the bench or under the hood.
While changes to Merck's Stericup filter provide an enhanced user experience, the membranes inside the filter remain the same, ensuring reliable filtration and confidence in downstream analysis, assay development and scientific reproducibility.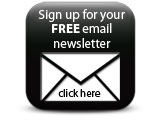 Millipore membranes are quality-tested and quality-validated for performance, and provide reliable filtration with high flow rates, low protein binding and low fluid retention, minimal fouling and assurance of sterility.
Companies