Merck links up with University of Buea, Cameroon to accelerate treatment for river blindness
Merck is expanding its early R&D portfolio in the fight against infectious diseases
Merck's Deputy CEO Stefan Oschmann (left) cements the collaboration with WIPO's CEO Francis Gurry
Merck is to work with the University of Buea, Cameroon, with the aim of finding a cure (a macrofilaricide) for onchocerciasis, or river blindness, a neglected tropical disease afflicting some 37 million people in poor tropical countries.
The firm will share inhibitors from its compound library, which have shown promise for treating several parasitic diseases, in this non-profit partnership.
'Merck is committed to helping and improving people's quality of life by providing access to high quality and sustainable healthcare,' said Merck's Deputy CEO and Vice Chairman of the Executive Board, Stefan Oschmann. 'The agreement demonstrates our dedication to fight debilitating diseases.'
The screening of the inhibitors will be led by Professor Fidelis Cho-Ngwa, Head of the Biotechnology Unit at the University of Buea. The project aims to identify compounds effective in treating onchocerciasis without adverse effects with Loa loa, a disease caused by parasitic worms.
'The voices of the poor patients in the endemic regions are finally beginning to be heard. This initiative for health product creation, positioned on the UN platform and based on a not-for-profit strategy, is a veritable messiah to the problem of infectious diseases,' said Cho-Ngwa.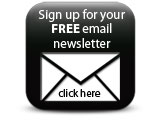 The collaboration was facilitated by WIPO Re:Search, Geneva, Switzerland, an open innovation platform, sponsored by the World Intellectual Property Organisation (WIPO) to accelerate early discovery for infectious diseases through the sharing of knowledge and intellectual property (IP).
Companies