Merck sells Théramex to Teva
Teva expands gynaecology portfolio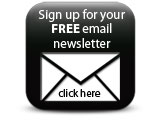 Merck KGaA is to sell Théramex, its Monaco-based pharmaceutical company that specialises in women's health and gynaecology, to Teva Pharmaceuticals of Israel for €265m.

Teva will purchase all Théramex operations, which reported sales of €100m in 2009, including all shares in its businesses in Monaco and Italy.

Merck will be eligible to receive performance-based milestone payments. Teva will have distribution rights to Théramex products in certain countries including Spain and Brazil, while Merck Serono will continue distributing Théramex products in other countries.

The agreement is subject to regulatory approval. The transaction is expected to be completed towards the end of this year or early 2011.

'Théramex has built a solid reputation in France and Italy as a company dedicated to women's health and gynecology. As Théramex is entering the contraceptive market, we firmly believe that a combination with Teva will not only contribute to growing its position in the gynaecological market but also to building a major player in the area of contraceptives,' said Elmar Schnee, member of the executive board of Merck and head of Merck Serono.

He added that Merck Serono would focus on delivering innovations to patients in its core therapeutic areas of neurodegenerative diseases, oncology, fertility, rheumatology and endocrinology; as well as bringing cardiometabolic care products in emerging markets.

Shlomo Yanai, Teva's president and chief executive, said: 'Théramex's diversified product portfolio, its seasoned sales force and promising pipeline will be combined with the strong r&d capabilities and product portfolio of our US women's health business.

'Together we will accelerate the expansion of our women's health franchise into key growth markets in Europe and around the world.'

Théramex became part of Merck in 2009 and now employs more than 300 people in France and Italy and offers products in 50 countries. Its products are in the areas of gynaecology, osteoporosis, peri-menopause, menopause and contraceptives.


Companies