MicroRNA research to trigger growth in related tools market
Widespread availability of miRNA research tools could reduce opportunities for services sector, says Frost & Sullivan
Advances in genomic technologies and molecular biology segments will boost the microRNA (miRNA) research and tools market in the future and will lead to a new era in molecular diagnostics and in the development of effective therapeutics, according to new analysis from market analyst Frost & Sullivan.
The study, Analysis of MicroRNA Tools and Services Market in Europe, covers miRNA tools such as qRT-PCR, microarray and functional analysis and services, including expression profiling and phenotypic screening. The adoption of miRNA research in different fields is, in turn, widening the use of related miRNA tools across an ever-expanding spectrum of applications.
'MicroRNA profiling has already been adopted in cancer research, stem cell research, developmental biology and neuroscience,' notes Frost & Sullivan research consultant Vinodh Jyotikumar. 'This has caused many other fields to develop an interest in auditing their gene expression analyses or epigenetic research by profiling miRNAs.'
Recently, more r&d has been promoted in finding the utility and role of miRNAs in the field of cardiovascular research, plant science, virology, endocrinology and genetic disease. As researchers discover new miRNAs and study functions, additional research fields may realise that miRNAs can play a role in their disciplines.
A key challenge in the market relates to the widespread availability of miRNA research tools, which has resulted in reduced opportunities for the services sector. The surge in miRNA research caused many life sciences vendors to enter the miRNA research tools market over the past four years. There are nearly 20 competitors in the market offering miRNA microarrays, qRT-PCR and functional analysis tools.
The broad availability and increased product options of commercial miRNA research tools allows researchers to obtain their preferred technology easily and conduct miRNA research without the use of services, says Frost & Sullivan.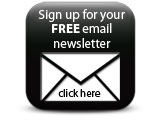 As competition intensifies, market participants will need to expand their product options and capabilities, while focusing on achieving differentiation. 'Service providers that do not offer in-house technologies must differentiate themselves by expanding tool options or adding capabilities,' elaborates Jyotikumar. 'Companies may opt to provide multiple microarrays from various vendors, develop their own tools or offer specialised products, such as multiplex panels aimed at specific diseases.'
Companies