Microbix appoints Meridian Life Science as distributor in Asia Pacific
Meridian is an exclusive distributor in China, Hong Kong, Taiwan and Macau
Microbix Biosystems, an innovator of biological products and technologies, has signed a distribution agreement with Meridian Life Science a wholly owned company of Meridian Bioscience, a fully integrated global diagnostic and life science company.
Under the terms of the Agreement, Meridian will receive exclusive distribution rights to Microbix' branded antigen products for China, Hong Kong, Taiwan and Macau.
Additionally, Microbix will also provide bulk-finished product to Meridian to be sold under the Meridian label to customers in the Asia-Pacific region (China, Macau, Hong Kong and Taiwan, India, Singapore, Malaysia, Australia, New Zealand, Thailand, Vietnam, the Philippines and Pakistan). Both companies will explore additional collaboration opportunities in the future.
The relationship will enable Microbix to leverage its expanding manufacturing capacity and Meridian's substantial commercial presence to better serve the region's diagnostic customers.
Overall, the distribution collaboration is expected to significantly expand the business relationship between the two companies and serve as a platform for the continued growth and expansion of their respective products and services.
"Meridian is a world-class life science company that shares our dedication to innovation, performance and quality, and is the ideal partner to help us extend our reach in diagnostics," commented Microbix' Chief Executive Officer, Vaughn C. Embro-Pantalony.
"Microbix is well positioned to enter into this unique arrangement thanks to our new state-of-the-art bioreactor process, which provides the necessary production capacity and cost efficiencies for a collaboration of this scope. We look forward to working closely with Meridian to realise the full potential of this partnership."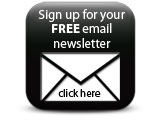 Richard L. Eberly, President, Chief Commercial Officer of Meridian, said: "Microbix and Meridian have complementary technologies that enable a complete offering of the widest and highest quality viral antigens for infectious diseases in the world. Meridian's reach in Asia-Pacific will benefit both companies growth in the region."
Companies