Moberg and Cadila agree development and marketing deal for bupivacaine
Cadila will conduct a Phase III programme in India
Swedish pharmaceutical group Moberg Pharma has agreed a development and licensing agreement with Cadila Pharmaceuticals in India for a novel lozenge formulation of bupivacaine (BUPI) for pain management in oral mucositis patients.
Under the agreement, Cadila Pharmaceuticals will conduct a Phase III programme in India and is granted an exclusive licence to commercialise BUPI in India and Africa, with the exception of South Africa.
Moberg gains the rights to use all data generated from the development programme outside India and Africa and a royalty on sales in India and Africa. The firms may also agree on a supply agreement for a subsequent commercial phase.
No financial details have been disclosed.
In June 2015, Moberg Pharma received a Eurostars grant which provides co-financing of one phase III study for BUPI in Europe. A Phase II study has shown positive results supporting the efficacy and safety of BUPI.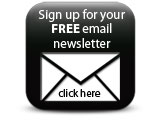 'Establishing innovative partnership models supports Moberg's commitment to bringing novel treatments to patients in underserved niches,' said Peter Wolpert, CEO of Moberg Pharma.