Mobile tilting conveyor makes it easy to load bulk material
Also easy to manoeuvre and clean
The new tilting mobile flexible screw conveyor from Spiroflow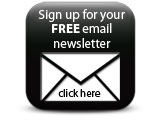 UK conveyor and bulk handling equipment supplier Spiroflow has added a tilting mobile flexible screw conveyor to its product portfolio, which enables one conveyor to be used to load bulk materials, ingredients or additives into a multiplicity of processing or packing machines.

This new model, with a tilting conveyor support beam, facilitates easy cleaning as the operator can access, remove and clean most of the components at bench height. In addition, the conveyor can negotiate areas of low headroom while being moved.

Lowering the conveyor support beam is a simple, safe, one-person operation. A gas strut counter-balances the weight of the beam and has an integral automatic locking mechanism, which must be released before the beam can be pulled gently down. Once lowered, an over-centre clamp holds the beam in place while the conveyor is cleaned or moved.

Clitheroe, Lancashire-based Spiroflow has also made it simple to remove the conveying spiral and the conveying tube for either dry cleaning or washing. Access panels give ready access to all other contact parts. All access panels, for removal of components or cleaning, are fully interlocked for safety.


Companies