Moderna names Managing Director of new Canadian Subsidiary
Michael Mullette has been chosen to run the biotech's new subsidairy
Moderna, biotechnology company pioneering messenger RNA (mRNA) therapeutics and vaccines to create a new generation of transformative medicines for patients, has appointed Michael Mullette as Managing Director, Canada .
Mullette will establish a permanent presence for Moderna in Canada as an expansion to Moderna's North America footprint at a time when the company is scaling up operations for late-stage development and large scale manufacturing of mRNA-1273, its investigational vaccine against COVID-19.
A Phase 3 study of mRNA-1273 in the US has already enrolled over two-thirds of participants and follows the publication of interim results from the Phase 1 study, led by the US National Institutes of Health and published in The New England Journal of Medicine, demonstrating that mRNA-1273 induced rapid and strong immune responses against SARS-CoV-2.
"I am honoured to take on the task of making Canada home to Moderna's expanded North American footprint and to start building a strong local team," said Mullette. "Having spent time working in the Canadian public health system, I know just how much interest there is across the country in Moderna's progress in bringing a COVID-19 vaccine to market. My focus will be to deliver on those expectations and support access to Moderna's innovative mRNA platform for Canadian citizens."
Mr. Mullette joined Moderna in August 2020 as Vice President, Market Access, and will continue to operate in that role. He brings a deep familiarity with the Canadian health care system and biopharmaceutical industry to the company, having spent the previous two years in Montreal as General Manager and Country Chair for Sanofi Canada, and a further 19 years in progressively senior roles with Sanofi Pasteur.
Moderna remains on track to be able to deliver up to 56 million doses of its COVID-19 vaccine to help protect Canadians beginning in 2021. The Canadian vaccine supply will be sourced from Moderna's European production capacity with its strategic manufacturing partner Lonza of Switzerland, and ROVI of Spain for fill-finish manufacturing outside of the US.
"With Moderna's vaccine candidate for COVID-19 now in Phase 3 clinical trials, we are delighted to have Michael with us to help deliver mRNA solutions to Canadians," said Stéphane Bancel, CEO of Moderna. "Michael brings a wealth of first-hand experience not only in the sector, but in working with Canada's unique public health and health care systems."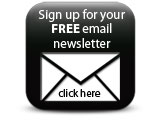 Moderna's decision to establish a local subsidiary reflects Moderna's positive experience with Canada's partnership-driven approach to public health and the productive working relationship it has built with federal and provincial health officials.
Companies