More fake Roche cancer drugs found in US
Fakes labelled as Altuzan, which is not approved in US, contained no active ingredient
Counterfeit Altuzan did not contain any active ingredient
The US FDA has found a new batch of counterfeit Roche oncology drugs in US medical practices six weeks after the discovery of fake Avastin.
The newly uncovered fakes were packaged in boxes labelled as Roche's Altuzan 400mg/16ml (bevacizumab). The FDA has not approved Altuzan, the brand name for Avastin in Turkey, for use in the US.
FDA lab tests confirmed that the drugs did not contain any active pharmaceutical ingredient.
The FDA said US medical practices obtained the counterfeit Altuzan and other unapproved products from foreign sources, in particular Richards Pharma, also known as Richards Services, Warwick Healthcare Solutions, or Ban Dune Marketing Inc (BDMI).
'Many, if not all, of the products sold and distributed through this distributor have not been approved for use in the US,' the FDA said.
The FDA said it could not ensure that the manufacture and handling of the illegal products followed US regulations, or that the drugs were safe and effective for their intended uses.
Any medical practice that has obtained unapproved products has been advised to stop using them and contact the FDA.
The counterfeit vial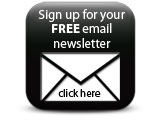 In February the FDA warned that a counterfeit version of Avastin had been found in the US. These fakes could have been supplied by Quality Specialty Products (QSP), a foreign supplier also known as Montana Health Care Solutions, the FDA said. Volunteer Distribution in Gainesboro, Tennessee is a distributor of QSP's products.