NSF releases new pharma eLearning session
NSF International provides a comprehensive range of support services for the pharmaceutical industry covering consulting, training, auditing, remediation, quality systems and regulatory guidance on a global basis
NSF International is a provider of global regulatory and compliance consulting, auditing and pharmaceutical training.
The company has recently released new eLearning sessions, which will provide essential CPD for the qualified person or quality professional. This interactive eLearning session will inform you about recently introduced and proposed changes to EU pharmaceutical legislation and GMP guidance.
Learn at your own pace at a time convenient you.
The eLearning session will cover:
implementation of the Falsified Medicines Directive
update on Mutual Recognition Agreement between EU and US
changes to the Clinical Trial Regulation and GMP Legislation
GMP guidance changes for Annex 1, 13, 17, 21 and ATMP
By completing/passing this course, you will attain the certificate of completion. Once you have completed your training, the team at NSF provides additional support and guidance for any specific questions.
How to sign up
Register online for this session through the NSF online learning portal.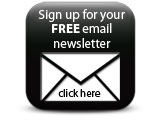 Have a question about eLearning? Please contact e-pharma@nsf.org.
Featured Companies