Navidea signs production and supply deal with Nordion
Manufacturing and supply agreement moves Navidea closer to commencing critical NAV5001 clinical programmes
Nordion (Canada) is to supply to US-based biopharmaceutical company Navidea Biopharmaceuticals with 123I-labelled NAV5001 for late-phase clinical trials.
The material will be produced at Nordion's Vancouver facility. Nordion will radiolabel Navidea's precursor drug product with Iodine-123 to form [123I]NAV5001, manage the logistics and make arrangements for shipment of NAV5001 to third-party clinical trial sites on behalf of Navidea. The agreement may serve as a precursor to a commercial supply arrangement in the future.
'This manufacturing and supply agreement with Nordion moves us closer to commencing our critical NAV5001 clinical programmes in the differential diagnosis of Parkinsonian Syndromes and Dementia with Lewy Bodies,' said Thomas Tulip, Navidea's President and Chief Business Officer.
Nordion has expertise in production of 123I radiopharmaceuticals and a distribution system to manage logistics reliably to ensure that radiolabelled NAV5001 reaches clinical trial sites according to rigorous standards.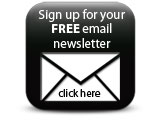 Iodine-123 labelled NAV5001 is a patented radiopharmaceutical used to identify the status of specific regions in the brains of patients suspected of having Parkinson's disease.
Companies