New five-year European project will monitor benefits and risks of vaccines
The goal is to review, develop and test methods, data sources and procedures that will guide the development of a European framework
A five-year project which aims to deliver a blueprint for a pan-European framework for monitoring the benefits and risks of vaccines has been established by the European Medicines Agency (EMA) and other industry organisations.
This framework will help health professionals, regulatory agencies, public-health institutions and the general public to make prompt, better-informed decisions regarding vaccination strategies.
The accelerated development of vaccine benefit-risk collaboration in Europe (ADVANCE) project, is supported by the Innovative Medicines Initiative (IMI) and brings together the EMA and the European Centre for Disease Prevention and Control (ECDC), as well as manufacturers of vaccines, national public-health and regulatory bodies, academic experts and small and medium-sized enterprises. ADVANCE is coordinated by the Erasmus Medical Centre in the Netherlands and the Children's Hospital Basel, University of Basel, Switzerland.
Vaccines undergo rigorous safety testing before regulatory approval. However, as shown in the context of the A/H1N1 pandemic, efforts to monitor vaccination coverage and the benefits and risks of vaccines after approval are fragmented. The goal of ADVANCE is to review, develop and test methods, data sources and procedures that will guide the development of a European framework that can ultimately deliver data for the assessment of the benefits and risks of vaccines.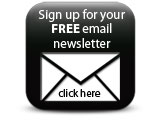 The EMA's role will be to develop and test guidance for the conduct and reporting of studies in this area. This best-practice guidance will include methodological standards, governance rules, a code of conduct and a communication strategy.
Companies