New microfluidics platform for drug encapsulation
Dolomite, provider of modular microfluidic systems, modules and components is aiming to simplifying research into drug encapsulation by offering a complete automated system for polymer micro and nanoparticle generation
The Dolomite Microfluidics Drug Encapsulation System aims to provide scientists with a quick, simple and scalable way of encapsulating drug samples, without the need for extensive microfluidics know how.
The Drug Encapsulation System has been developed specifically to meet the demands of the drug development sector. It draws on Dolomite's extensive microfluidics expertise to create a straightforward and flexible solution that offers 'plug and play' encapsulation of drugs into biodegradable polymeric particles (eg PLGA).
The process control offered by this system allows reliable and reproducible generation of polymer particles with a narrow size distribution, and enables the user to 'tune' particle size from 50 nm to 100 μm to suit their application.
This approach ensures high product purity and uniform API distribution, with almost 100% encapsulation efficiency, simplifying optimisation and validation studies.
Once these studies are complete, the process can be readily scaled up using Dolomite's Telos High Throughput Droplet System. These technologies aim to put microfluidics based drug encapsulation within reach for virtually any laboratory.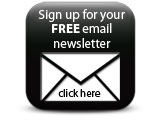 Mark Gilligan, CEO of Dolomite, said: "For more than 15 years, we have been developing microfluidic technologies to provide reproducible particle synthesis, efficient API distribution and easy scale-up – all critical considerations for drug delivery applications. With Dolomite technology, microencapsulation has never been easier."
Companies