New opportunities for Chiltern in Japan and Asia
Chiltern acquires Japanese clinical research organisation Integrated Development Associates Co. Ltd.
Chiltern, a leading global contract research organisation, has acquired Integrated Development Associates Co. Ltd., a CRO specialising in integrating Japan and Asia into global drug development.
With staff based in Japan, Korea and Southeast Asia, IDA has extensive expertise in establishing regulatory and development pathways for Japan and implementing Pan Asian clinical trials to achieve both Japanese and global regulatory objectives.
IDA's experience in a broad range of therapeutic areas and its local knowledge and relationships will allow Chiltern to offer optimal approaches for integrating Japan and Asia into global drug development.
In addition, the acquisition opens opportunities for Japanese companies to enter a wider market by relying on Chiltern's global expertise and connections.
"The acquisition of IDA is driven by our commitment to establish a substantial presence in all major global markets and support our clients with clinical development capabilities worldwide," said Jim Esinhart, Ph.D., Chiltern CEO. "Japan and Southeast Asia are among the world's largest and fastest-growing pharmaceutical markets. IDA will enable us to grow in the APAC region through well-established relationships and local expertise and knowledge."
IDA will do business as a wholly owned subsidiary of Chiltern and be renamed IDA, a Chiltern Company. As a part of this agreement, IDA's founder and CEO, John Winebarger, will continue to lead IDA.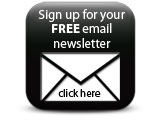 Winebarger has more than 30 years' experience working in Japan and will join Chiltern's leadership team.
Companies