New step for CAR-Treg programme in prevention of transplant rejection
TxCell exercises in license option to the University of British Columbia's intellectual property rights of the HLA-A2 CAR-Treg programme
France-based TxCell, a developer of cellular immunotherapies based on regulatory T cells (Tregs) for inflammation, autoimmunity and transplantation, has announced it has exercised its exclusive option to in license the intellectual property rights of one of its academic partners, the University of British Columbia (UBC), onto the HLA-A2 CAR-Treg programme.
This programme, named TX200 in TxCell's portfolio, should soon be tested in humans in the prevention of chronic transplant rejection. A first clinical trial application is expected to be actioned in Europe in the first part of 2019.
The product originated in the laboratories of Dr Megan Levings, UBC in Vancouver, Canada, who established the first preclinical proof of concept with human HLA-A2-specific CAR-Treg cells in a preclinical model of GvHD.1
TxCell and UBC have been jointly developing this specific programme from October 2016. As licensee, TxCell will have the exclusive rights to develop and later commercialise TX200.
"TxCell has made considerable progress with UBC on the development of TX200 since the first agreement was signed in 2016. Thanks to the dedication of both partners, in just 18 months we have moved from an initial proof-of-concept laboratory construct to a proprietary clinical-ready candidate. As a result, TxCell is eager to test this program in human as soon as possible," said Stéphane Boissel, CEO, TxCell.
"There is a significant unmet medical need in the prevention of chronic rejection of solid organs post-transplantation. This is partly because there have been to date no other significant medical advances since the current standards of care were developed more than 20 years ago."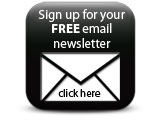 "These standards currently leave transplanted patients with lifelong therapies, often poorly tolerated and which impose a significant burden to patients' quality of life without guaranteed tolerance to the graft in the long term. Rates of chronic rejection 10 years after transplantation are high across all organs."
References
MacDonald KG, Hoeppli RE, Huang Q, Gillies J, Luciani DS, Orban PC, Broady R, Levings MK. Alloantigen-specific regulatory
Companies