Nolato Medical Pharma Packaging launches new website
Brings together the combined product and service offering from two big brands in healthcare packaging
Nolato Medical Pharma Packaging has launched phase one of its new website, bringing together the combined product and service offering from two big brands in healthcare packaging: Jaycare and Cerbo.
The new site, www.nolato.com/pharmapackaging, is the gateway to how Nolato Medical Pharma Packaging works to become a 'Partner for Life', committed to working as an extension of product development teams and having a flexible approach to produce the best quality plastic packaging for pharmaceuticals, VMS, cosmetics, ophthalmic and laboratories.
The new website captures the Nolato Spirit and details the stages of product development to supply the best possible products and services. It has been designed to meet requirements of global customers, who can now access information at a click of a button, whether it's about the processes used, bespoke packaging design or certification for quality assurance. It also offers easy navigation to all the information needed.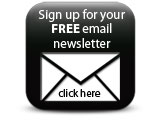 Phase two of the website will launch later in 2014, where there will be an online catalogue displaying and detailing the whole standard range of more than 350 products.
Companies