Ompi plans to increase production capacity of EZ vials and cartridges
Will install a new production line in Piombino Dese, Italy next year
EZ-fill vials from Ompi Pharma
Ompi, the pharmaceutical systems division of the Italian Stevanato Group, and a manufacturer of glass packaging, plans to double the production capacity of its EZ-fill vials and cartridges in the second quarter of 2016.
Andrea Zambon, Ompi EZ-fill Vials & Cartridges Product Manager, says this will be achieved by the installation of a new EZ-fill line in Piombino Dese, Padova, Italy.
The products were launched in 2010 to extend the ready to be filled container range beyond prefillable syringes. They are said to maximise flexibility in aseptic filling by using a common nest and tub format, which is provided for all sterile vials, cartridges and syringes. Manufacturing costs are also minimised by increasing efficiency using a tray format that allows more containers per packaging unit.
The development of the Ompi EZ-fill concept was a joint effort between Ompi and Spami (the two divisions of Stevanato Group).
'With more than 200 stability tests ongoing and more than 30 products on the market, Ompi EZ-fill vials and cartridges is now a proven concept,' said Zambon.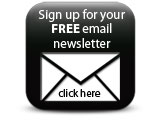 With a wide product portfolio provided with no glass to glass packaging, plus the development of steam sterilisation in addition to traditional ethylene oxide (EtO) sterilisation, the Ompi EZ-fill concept allows contract manufacturers to reduce upstream operations linked to container preparation, sterilisation and validation, the company says.
Companies