Open invitation to 61 lots of stainless steel tanks
The sale of stainless steel tanks and disinfection liquid process equipment ends 26 February
Liquidity Services is currently managing the sale of equipment from French health and hygiene specialist Laboratoires Anios, with a selection of stainless steel tanks and disinfection liquid process equipment based in Lille, France.
The sale features:
ETA '18 Rians' Stainless Steel Tanks 30,000 litre (Qty 9)
APV '7341' Stainless Steel Tanks 15,000 litre (Qty 9)
Stainless Steel Tanks 10,000 litre (Qty 2)
Stainless Steel Tanks 5,000 litre (Qty 10)
ETA Stainless Steel Tanks 3,000 litre (Qty 1)
HDPE Tanks 5,000 litre 5,000 litre (Qty 3)
Stainless Steel IBC Storage Racks & Gantry
Boge 'S20' Air Compressor
Boge 'SF 29-2' Screw Compressors (Qty 2)
Also to include: Large quantity of pallet racking, dock levellers, stirring stations, osmosis unit, pumps, manifolds, valves & distribution units
Liquidity Services is a global company that employs innovative e-commerce marketplace solutions to manage, value, and sell inventory and equipment for business and government clients.
The company operates a network of e-commerce marketplaces that enable buyers and sellers to transact in an environment offering over 500 product categories.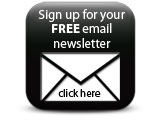 Liquidity Services boasts over $7 billion in completed transactions, with 3 million buyers in almost 200 countries and territories.