Opinion: EP adopts text for Falsified Medicines Directive
The directive now goes before the Council of Ministers for formal agreement, writes Mike Murray

Mike Murray, Head of Manufacturing & Environment at the ABPI
On 16 February the European Parliament voted in favour of a text agreed with the Council of Ministers of the European Union for the proposed Falsified Medicines Directive.
The text now needs formal agreement by the Council before publication, which, subject to the agreement of Council, is expected in spring or early summer.
The Directive includes provisions relating to:
Sourcing and distribution of APIs, including brokering and export
GMP requirements for some excipients in certain circumstances
Application and use of safety features including unique pack identification and tamper evidence
Internet pharmacies and their identification and control
The safety features provisions will in general apply to all prescription products unless they are specifically exempted. They will not be required for non-prescription medicines unless they are specifically identified as requiring such features.
The detailed implementation provisions regarding the products to be covered by the Directive and the safety features and verification requirements will be set out in delegated acts to be developed by the European Commission. It will take some time after publication of the Directive to develop these acts.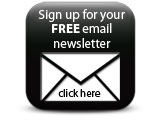 After the agreement of the delegated acts, there will be a three-year implementation period (plus an extra six years for member states that already have such coding systems in place). The provisions relating to ingredient supply chain control will come into effect two years after the publication of the Directive. The progress of the Directive will be reported upon in this column at regular intervals.